We seek to make a big difference in rare disease.
At BioMarin, we view ourselves as a team of pioneers—willing to take risks in the quest to find new solutions to address serious, debilitating challenges in rare diseases, and motivated by the desire to help improve the lives of patients with unmet medical needs.
Products available in Canada
Brineura
®
(cerliponase alfa)
KUVAN
®
(sapropterin dihydrochloride) Tablets for Oral Use and Powder for Oral Solution
NAGLAZYME
®
(galsulfase for injection)
PALYNZIQ
®
(pegvaliase injection)
VIMIZIM
®
(elosulfase alfa)
Regulations in Canada limit what information can be provided on prescription drugs. Consult a qualified healthcare professional to obtain more information. The products listed here may have different product labelling in different countries. The information on this site is intended only for residents of Canada.
BioMarin RareConnections™
BioMarin RareConnections was created to help navigate some of the difficulties associated with serious rare genetic diseases by offering product support services throughout the treatment journey.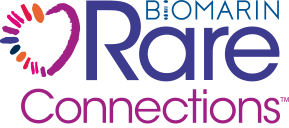 Administered through BioMarin's partner Innomar Strategies, BioMarin RareConnections is a private, confidential, and free support service for individuals prescribed BioMarin medications.
In Canada, BioMarin RareConnections provides support services to clinics and patients relating to:
Diagnostic testing
Assistance with drug plan coverage and reimbursement
Coordination and delivery of medications
Clinic and home infusion services
Educational information on BioMarin's products and the conditions they treat

Phone: 1-877-597-6744

Fax: 1-866-921-2546

Email: biomarinrareconnections@innomar-strategies.com

Hours of Operation: M–F, 8AM–8PM (EST) (excluding statutory holidays). English and French speaking case managers are available.
Reporting Suspected Adverse Reactions
You can report any suspected adverse reactions associated with the use of health products to the Canada Vigilance Program by any of the following ways:
Contact BioMarin Pharmaceutical Inc. at 1-866-906-6100 or email drugsafety@bmrn.com
Report online: www.healthcanada.gc.ca/medeffect
Call toll-free: 1-866-234-2345
Complete a Canada Vigilance Reporting Form and fax toll-free to 1-866-678-6789, or mail to Canada Vigilance Program, Health Canada, Postal Locator 0701D, Ottawa, Ontario K1A OK9
For Medical Information Inquires

Email:
medinfo@BMRN.com

Phone:
1-800-983-4587

Fax:
1-866-524-0038